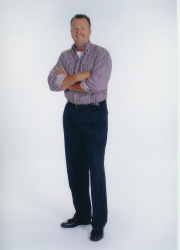 irv2415@aol.com
5237 Summerlin Commons Blvd
Ft. Myers, FL 33907
Office: (239) 963-4499

Cellular: (239) 405-2537

---
---
I live in Bonita Springs, Fl and work primarily in Naples, Bonita Springs, Estero, Ft. Myers Beach, Ft. Myers, and Cape Coral. I specialize as a Buyers Agent in New Home Communities, Waterfront Homes, Beach Properties, Investment Properties, Duplexes, Lots, and finding the perfect match of a home for you. I can email weekly updates of that special type of home that you are looking for. I use the lastest technologies to automaticly perform searches that match the criteria that you have given me. This assures you of finding the best house for the best price. Information is knowledge, Knowledge saves you money.


Attended Brewton Parker College and obtained my degree in Business Administration. I sold real estate for 10 years and was a real estate appraiser for 15 years in Ky. I have over 25 years of Sales & Marketing experience and owned my own business for 15 years. I also owned & managed my own real estate investment portfolio. I was President of the American Heart Assn., a Kentucky Colonel, and love living in Florida for all the things that it has to offer such as Kayaking, the beach, boating, weather, scuba diving, dining, etc.


As a Home Buying Specialist, I will help you find the best homes, negotiate the lowest price, secure the best financing, while exceeding your home buying needs with the least amount of hassle. To insure this, I will help you secure home loan pre-approval, send you information that matches your criteria via my unique buyer profile service, which will ultimely guarantee a perfect match for you and your new home or investment. Ask about my New Home Buyer Rebate Program to help with your moving expenses.


Buyers Agent and Residential - investments


English


http://fl.living.net/REALTOR/1176647

This page has been visited 1,161 times.
---
Page generated May 28th, 2020 5:34 p.m. EST



The Living Network® is an information service owned and operated by Florida Realtors®. Copyright © 1995 - .   All rights reserved.
Request for technical support for the Florida Living Network pages(s) can be sent to: support@techhelpline.com. Members can call the Technology Helpline for technical support at: 407-587-1450.
Be prepared to provide your REALTOR® license number. The Technology Helpline is available: Monday - Friday from 9 a.m. - 8 p.m. and on Saturday and Sunday from 9 a.m. - 5 p.m.
Terms Of Service &nbsp Privacy Policy