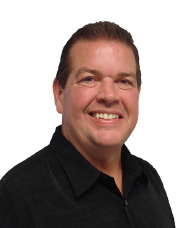 sjessing@tampabay.rr.com
3377 Mariner Blvd
Spring Hill, FL 34609
Office: (352) 686-0540

Phone: (352) 650-7106
Cellular: (352) 650-7106
Personal Fax: (352) 686-0144

---
---
Steven specializes in properties located in Spring Hill Florida and the surrounding areas. Steven provides in-depth professional assistance in purchasing and selling residential property, new construction and investment or commercial properties. Having personally relocated several times throughout the United States, Steven is intimately aware of the challenges of relocating and takes special pride in the comprehensive relocation services he and his company provide to both Buyers and Sellers. In addition to working with Buyers moving to the Spring Hill area, Steven can also refer Spring Hill residents to a qualified RE/MAX Realtor's anywhere in the United States through RE/MAX's affiliation with the Cendant Global Referral Network.


With over 7 years sales experiance and an extensive customer service / support backround, Steven is ready, willing and able to assist you with the utmost care and dilligence in any and all of your real estate transaction needs. REALTOR-Associate of RE/MAX Marketing Specialists, which has been ranked in 2001 # 28 in production out of 3,600 RE/MAX Offices Internationaly!


Member of the National Association of REALTORS. Member of the Florida Association of REALTORS. Member of Hernando County Association of REALTORS.


My mission in life, through my work, is to improve the quality of life for my family by providing a safe, healthy and secure future. I will only work with clients who can appreciate and respect the high level of service I provide. I also promise to improve the quality of life for my clients, by caring, listening, staying focused on what matters most to them, and then, by delivering results that far exceeds their expectations. I will counsel them based on what I know is true, and I will always place their best interests above all else. As clients, I do consider you part of my familytoday, tomorrow, and always!


Residential - relocation and Residential - single family home resales


English


http://fl.living.net/REALTOR/1177222

This page has been visited 955 times.
---
Page generated April 2nd, 2020 3:01 p.m. EST



The Living Network® is an information service owned and operated by Florida Realtors®. Copyright © 1995 - .   All rights reserved.
Request for technical support for the Florida Living Network pages(s) can be sent to: support@techhelpline.com. Members can call the Technology Helpline for technical support at: 407-587-1450.
Be prepared to provide your REALTOR® license number. The Technology Helpline is available: Monday - Friday from 9 a.m. - 8 p.m. and on Saturday and Sunday from 9 a.m. - 5 p.m.
Terms Of Service &nbsp Privacy Policy