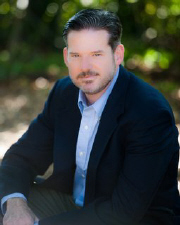 NoPlaceLikeHome@WillShepherd.com
1203 Thomasville Road
Tallahassee, FL 32303
Office: (850) 681-0600

Phone: (850) 321-2111
Cellular: (850) 321-2111
Personal Fax: (904) 212-1212

---
---
***WILL-DO!*** What can a "WILL-DO" attitude do for you? Well, Will deals mostly in Residential Re-Sales, Waterfront Properties, 1031 Tax Exchanges, Investment Properties, Lots and Land, New Homes (construction), and Referrals. As a result, he is uniquely qualified to meet most any of your Real Estate needs. If you think Will might be able to help you then please give him a call today at (850) 321-2111 or by e-mail at NoPlaceLikeHome@WillShepherd.com Will PROMISES that you will never have to wait more than 24 hours to get a response from him. No other REALTOR in the surrounding areas has publicly made that same committment! That is his personal pledge to you.


***WHERE THERE'S A "WILL" THERE'S A WAY!*** Will is the former Executive Director of SHEPHERD ACADEMY, INC., a private school that was located in Tallahassee, FL, since 1983 and originally founded in St. Petersburg, FL, in 1976. SHEPHERD ACADEMY catered specifically to the individual needs of students with various learning styles. He is also the former Secretary of the Board of Directors of SHEPHERD EDUCATIONAL SERVICES, INC. (a 501 (C)(3) not-for-profit corporation) he helped to create in order to provide educational assistance to underprivileged children. He very much enjoyed nurturing young minds and educating them for the future. Will has also been involved in countless other business ventures and personal endeavors and remains today a Registered Lobbyist before the State of Florida's Governor's Office, State Senate, and State House of Representatives.


---AYUDA EN ESPANOL--- A hardworking, creative and resourceful individual, Will is perceived to be likeable, dynamic, empathic, and a good listener with a very keen eye for details. He also appears to posses a special way of making people feel comfortable, trusting, and well served. A firm believer of "The Golden Rule", he is honest, forthcoming, loyal, and committed. Once again, Will looks forward to demonstrating to you exactly how his talents and your real estate needs could be the perfect match. Thank you so much for taking the time to get to know "WILL" a little better. It would be his pleasure to get to know more about you, too. Please call him SOON and… "Think Positive! Put the POWER of WILL to work for YOU today!"


Hello New Friend! I sincerely hope you've enjoyed your time on the Internet today. I'm sure by now you're probably VERY tired from all of your careful research. I can help! Buying or selling a home can be a VERY exciting, complicated, and STRESSFUL matter. Please call me today if I can be of any help. ...and THANKS. Respectfully Yours, -Will


Commercial - investment and Residential - single family home resales


English and Spanish


http://fl.living.net/REALTOR/1205695

This page has been visited 31,887 times.
---
Page generated April 24th, 2019 5:57 p.m. EST



The Living Network® is an information service owned and operated by Florida Realtors®. Copyright © 1995 - .   All rights reserved.
Request for technical support for the Florida Living Network pages(s) can be sent to: support@techhelpline.com. Members can call the Technology Helpline for technical support at: 407-587-1450.
Be prepared to provide your REALTOR® license number. The Technology Helpline is available: Monday - Friday from 9 a.m. - 8 p.m. and on Saturday and Sunday from 9 a.m. - 5 p.m.
Terms Of Service &nbsp Privacy Policy