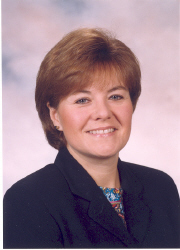 cmr@rezidenzrealtyllc.com
3757 Tamiami Trail North
Naples, FL 34103-3718
Office: (239) 649-1990

Phone: (239) 216-4492
Cellular: (937) 238-6701
Personal Fax: (239) 216-4493

---
---
As the managing Broker for Rezidenz Realty, LLC, I've proudly served Buyers and Sellers in the greater Naples, Florida area since 2004. In real estate, like any other business, customers come first. To my customers I pledge my foremost personal attention and impeccable service from first meeting to post-transaction follow-up.


I offer the kind of know-how and professionalism that comes from more than twenty-five years of business and managerial experience, and over a decade of successfully handling real estate transactions both in Ohio and Florida. My customers include primary home buyers/sellers, vacation home buyers/sellers, rental revenue property buyers/sellers, and developers. I work diligently for my customers so that the memory of service quality lingers long after the sale is forgotten.


Licensed FL Real Estate Broker, Licensed FL C.A.M. Notary Public Member in good standing: National Assoc. of REALTORS Florida Assoc. of REALTORS Naples Area Board of REALTORS Member of the Certified International Property Specialists, Naples Area Council B.A., McGill University, Montreal, PQ, Canada M.A., McGregor School of Management, Antioch University, Yellow Springs, OH


Residential - new home sales and Residential - resort / condo


English and French


http://fl.living.net/REALTOR/1240463

This page has been visited 415 times.
---
Page generated May 28th, 2020 6:03 p.m. EST



The Living Network® is an information service owned and operated by Florida Realtors®. Copyright © 1995 - .   All rights reserved.
Request for technical support for the Florida Living Network pages(s) can be sent to: support@techhelpline.com. Members can call the Technology Helpline for technical support at: 407-587-1450.
Be prepared to provide your REALTOR® license number. The Technology Helpline is available: Monday - Friday from 9 a.m. - 8 p.m. and on Saturday and Sunday from 9 a.m. - 5 p.m.
Terms Of Service &nbsp Privacy Policy