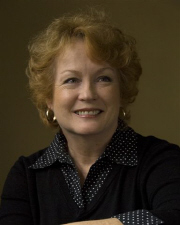 neldah@poolerealty.com
127 E Howard St.
Live Oak, FL 32064
Office: (386) 362-4539

Phone: (386) 688-8067
Toll Free: (800) 557-7478
Cellular: (386) 688-8067
Personal Fax: (386) 364-4539
386-688-8067
386-688-8067

---
---
www.poolerealty.com
I am a farm/land and waterfront properties specialist serving 6 North Florida counties; Columbia, Hamilton, Lafayette, Madison, Suwannee and Taylor. Cities included but not limited to are Lake City, Live Oak, Madison, Perry, Mayo, Jasper, and others. I look forward to helping you with your real estate needs.


Nelda Hatcher neldah@poolerealty.com I am a 4th generation Floridian and a native of Suwannee County, and have lived in other states, but Suwannee County was and always will be home. My roots are deep and I am blessed to have grown up in this area. I want Suwannee County and the surrounding counties to prosper and grow and I think it will take all of us working together to ensure they grow the right way. The small town atmosphere is ideal for families and the closeness the communities share is something we do not want to lose. Whatever your real estate needs, I would love to work for you. Give me a call and I will work to meet those needs.


I am a licensed professional realtor and a member of the National Board of Realtors and the Lake City Board of Realtors.


Suwannee County is my home from birth. My parents were farmers and I love the land as my father did. I want Suwannee County to grow and prosper but I want it done for the betterment of the county. I would love to show you our beautiful home and the majestic, historic Suwannee River. I look forward to seeing you soon and helping you find the right property to call home.


Residential - Farms and Land and Residential - waterfront / luxury


English


http://fl.living.net/REALTOR/neldahatcher

This page has been visited 842 times.
---
Page generated December 7th, 2021 7:58 a.m. EST



The Living Network® is an information service owned and operated by Florida Realtors®. Copyright © 1995 - .   All rights reserved.
Request for technical support for the Florida Living Network pages(s) can be sent to: support@techhelpline.com. Members can call the Technology Helpline for technical support at: 407-587-1450.
Be prepared to provide your REALTOR® license number. The Technology Helpline is available: Monday - Friday from 9 a.m. - 8 p.m. and on Saturday and Sunday from 9 a.m. - 5 p.m.
Terms Of Service &nbsp Privacy Policy