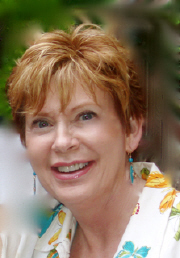 linda@lindabryan.net
4458 Legendary Dr #100
Destin, FL 32541
Office: (850) 650-4563

Phone: (850) 420-1151
Toll Free: (877) 656-7820
Cellular: (850) 420-1151
850 243-7897 residence

---
---
As a condo resident on a barrier island, I have knowledge of this lifestyle. What I have learned through experience can be invaluable to the first time buyer or the investor. Knowing my market like the back of my hand is the best knowledge I can bring my client. By doing the homework and living the lifestyle, I can help you make a wise buy you will not regret.


Selling has been my game since I started working. In my first job as a television journalist, I was selling the news. It was exciting and taught me how to be adaptable to any situation. In my next job, I was selling custom made uniforms for airlines, theme parks, banks and any other client interested in making a top notch professional appearance. I learned to compete, to follow through on what you promise and how to keep my customers satisfied. As a result, I landed multi-million dollar contracts and kept clients for over 10 years. Selling real estate is a new and exciting field for me and I am eagerly learning all that I can while I'm transferring everything I've already learned.


B.S. History and English, Masters in Mass Communications, Emerald Coast Association of Realtors, Florida Association of Realtors, National Association of Realtors, Stairway to Success, Leadership Program, Emerald Coast Association of Realtors professional development committee, GRI


Looking for someone to work hard for you? I'm the person to call. I believe in thinking outside the box and never giving up. My years of experience will pay off for you.


Residential - resort / condo and Residential - single family home resales


English


http://fl.living.net/REALTOR/lindabryan@lindabryan.net

This page has been visited 22,146 times.
---
Page generated August 17th, 2022 12:55 p.m. EST



The Living Network® is an information service owned and operated by Florida Realtors®. Copyright © 1995 - .   All rights reserved.
Request for technical support for the Florida Living Network pages(s) can be sent to: support@techhelpline.com. Members can call the Technology Helpline for technical support at: 407-587-1450.
Be prepared to provide your REALTOR® license number. The Technology Helpline is available: Monday - Friday from 9 a.m. - 8 p.m. and on Saturday and Sunday from 9 a.m. - 5 p.m.
Terms Of Service &nbsp Privacy Policy